Shopping Cart
Your Cart is Empty
There was an error with PayPal
Click here to try again
Thank you for your business!
You should be receiving an order confirmation from Paypal shortly.
Exit Shopping Cart
All about the love for vintage collectibles & antiques.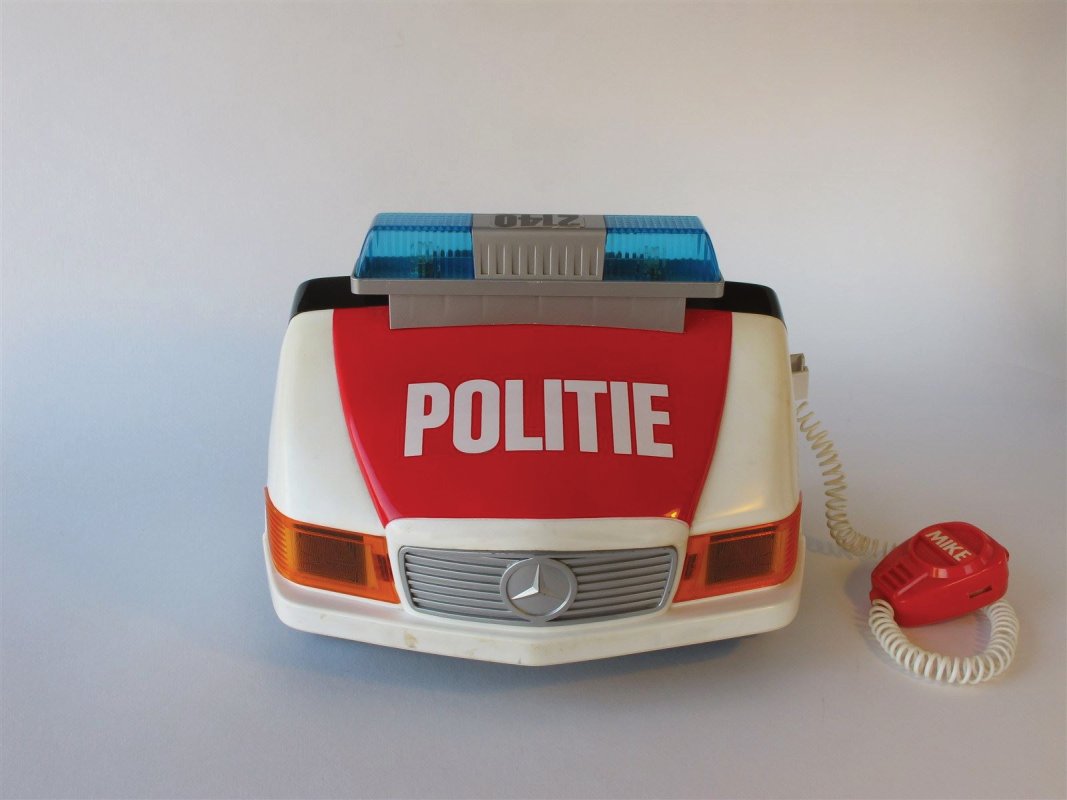 Early 80's you had these Tomy and other brands toy cockpits. They looked very impressive with a lot of handles, knobs, lights and noise.
The screen suggests a computer feature but is in fact an ingenious electro-mechanical system: A light with a rotating plastick screen with a print of a road and vehicles. Your car on the screen is glued on a plastic stick. By steering the wheel it moves left or right while the racecourse rotates under it.
The airplane cockpit actually gives pretty realistic simulation of a flight, the 20 seconds before you crash into the ground to be exactly... It's paranoid ! The screen runs crazy and the noise drives you(r parents) mad ! The guy doing the video review of the racing car version sums up the features and fun perfectly!
A collection of metal alarm clocks, mostly  from the sixties and seventies. A giant alarm clock from Germany and several English made "Westclocks" like "Big Ben"and "Little Ben". Some items are late 50's design. Allthough most of these are wind up clocks, I have filed them under the  "electronics" category.
Old skool drummachines ! Can't beat that sound and the more the better.
Ace Tone Rhythm Ace was a basic rhytm box with preset rhythms and a lovely quirky sound. The Wersimatic and Kawai Rhythmer are like that. The Mattel Synsonics drums can be played by four pads. The sounds are analog, tweakable 80's tom sounds with additional programmable kick, snare and lovely hi hats cymbal. The Soundmaster Styx machines are like the vintage Boss drummachine and offcourse the Roland TR series have set the standard, mostly with the 606 drumatrix (pic following soon), the 909 and my most beloved 808. The Sequential Circuits Drumtraks has some rude Eprom sample based sounds.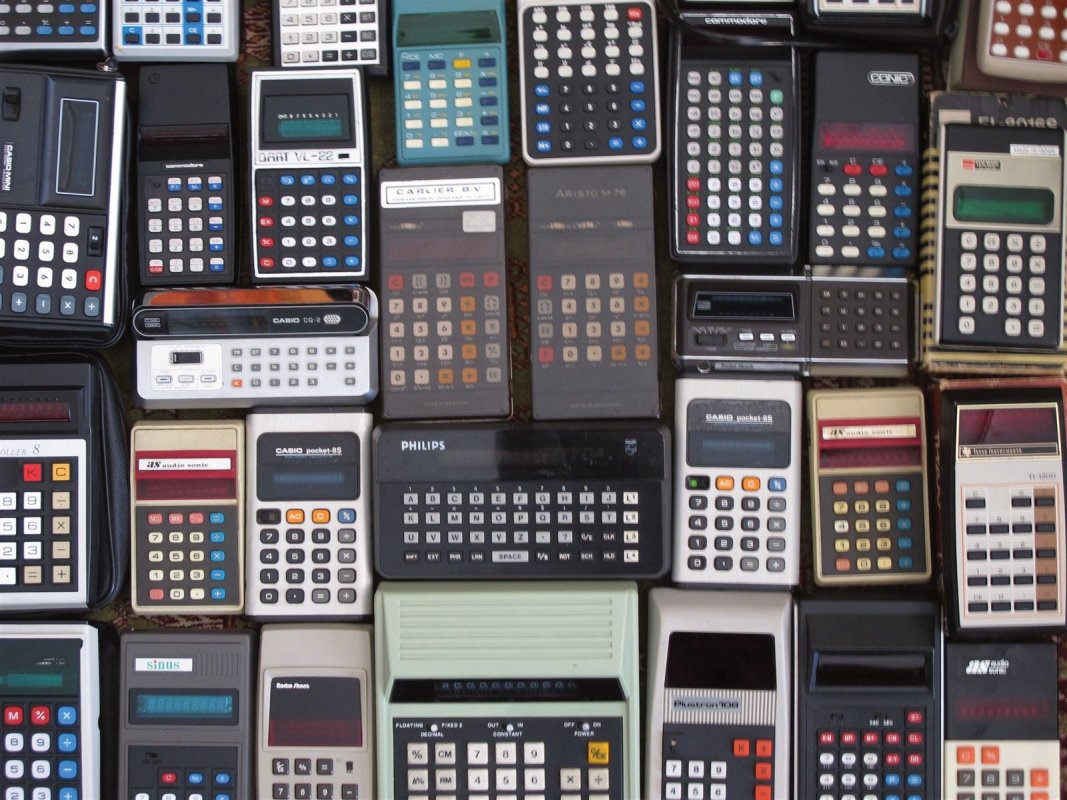 Counting my blessings with these vintage LED light calculators. Typical early electronics design, maybe even cooler than handheld games because it's all about the shapes and buttons, not to forget the warm red or green shimmery LED lights ! These gadgets were followed up by the most boring grey mouse LCD screen calculators.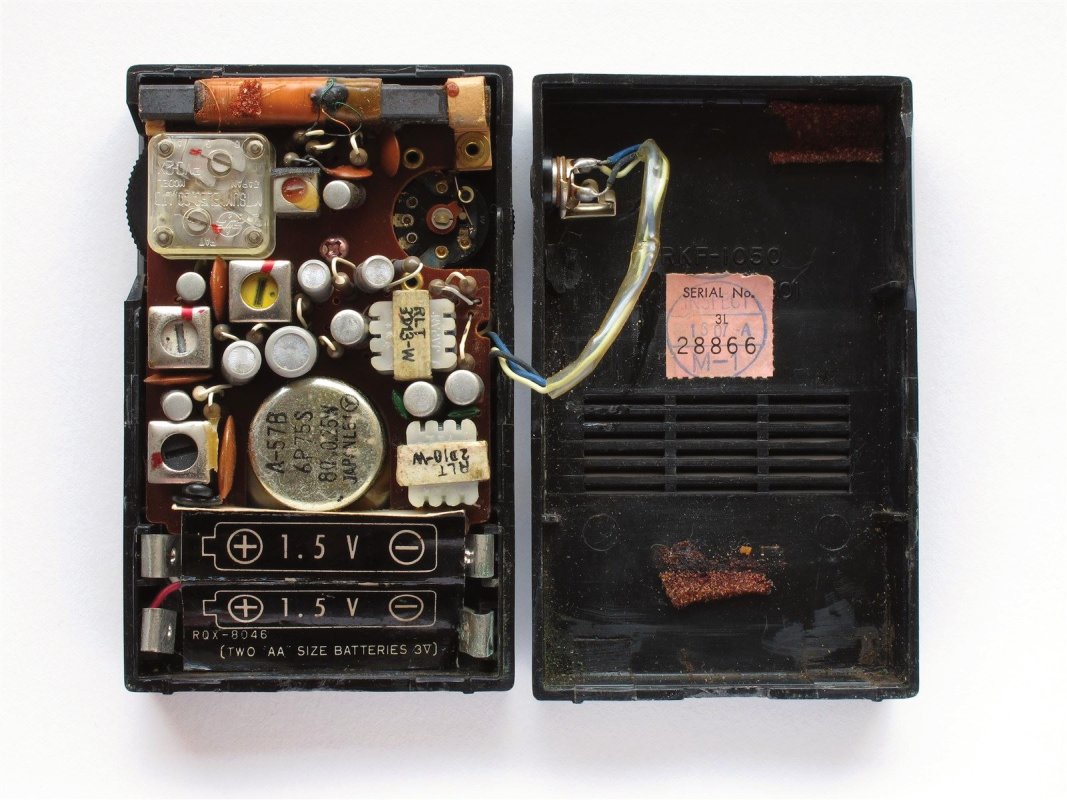 Pocket transistor radio's from the 60's, 70's and 80's. The insides have happy coloured transistors and components with a topping of brownish grease and a typical smell. I allway's wonder if that's because they spent time in people's pockets...
On some tuner dials you find small triangles that were ment to tune into in case of disaster or attack as a result of fear for the cold war. When I once bought a radio on a fleamarket and put batteries in to check if it worked, the first sounds that came out were Buzz Aldrin and Neil Armstrong on the Apollo mission. It was like time had stood still in the little machine, even though it was just some regular radioshow that covered an item about space.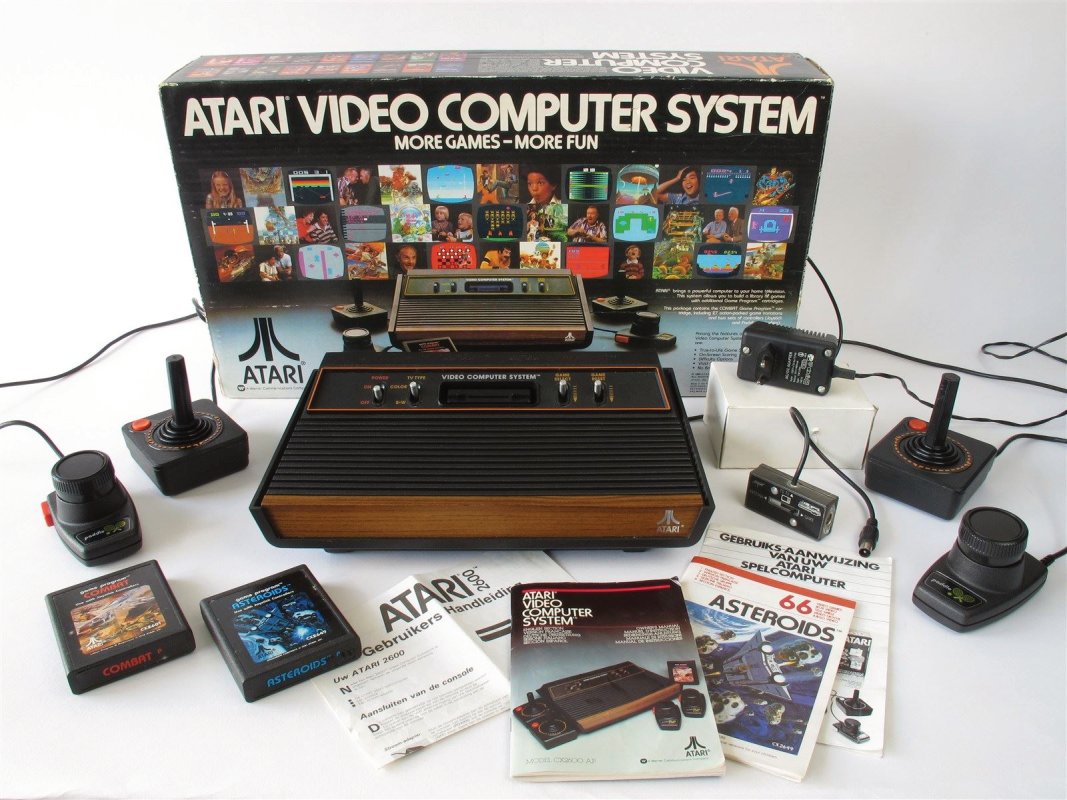 The Atari 2600 is my favorite game console. I't's black with wooden panels and you have to jam a game cardridge in it to play. Can't get any cooler than that ! Except for the joysticks, these are just as nice and beloved. They even had wireless joysticks which had big rubber coated antennas and a special paddle to play Pong and other games with. Through the years I collected different types of the console, some games and accessories that I post up here.
/